About Us
 Virginia Gold™ is a brand pioneered on the premise that coffee can be manufactured primarily out of commodities farmed in the United States. Most American coffee companies boast their products as being sourced from outside the United States. Some may perceive this as being unique or exotic. At Virginia Gold™, we understand the importance of American grown and American made products which is why we boast the origin of our products and commodities as being sourced from the United States. Our products are a clear reflection of our close attention to detail and our ambition to embrace the commodities which are farmed right here in the United States.
What Is Peanut Coffee?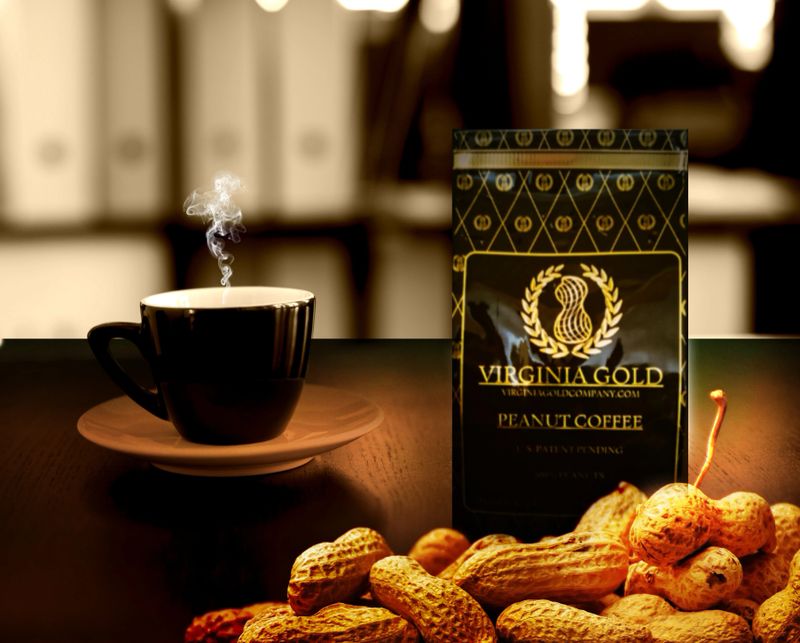 Peanut coffee is a dry, granular substance much like ground coffee. Made of 100% peanuts, peanut coffee resembles regular coffee in the way it tastes, the way it smells and the way it is prepared. However, peanut coffee does not possess all the unfavorable qualities of regular coffee. Peanut coffee has protein and is made from a domestic commodity which is farmed right here in the United States (not a foreign import like regular coffee).